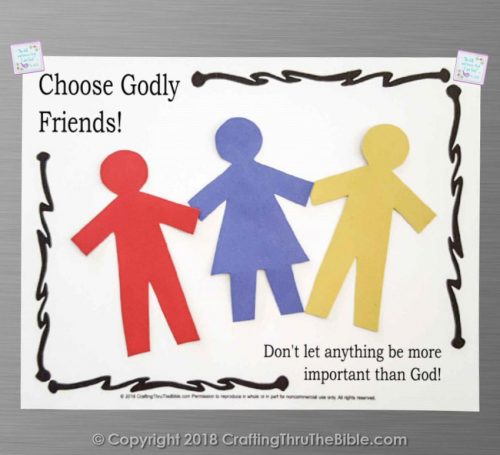 This is a super easy craft. The worksheet can be used for lots of different topics and not just for a lesson on friends.  For instance use heart shapes for a lesson on love, fruit shapes for the of fruits of the spirit, or stickers instead of shapes. The options are endless. Have fun with the squiggly border page!
PREPARE:
Worksheet: Print the squiggly border page (below) onto 

white paper

then write the Bible point, lesson point, and/or Bible verse on the empty corners of the page
Children: Cut 3 children out of

varying colors of paper

using the "Male A" and "Female A" templates (below)
PROVIDE:
PRODUCE:
Glue the three child figures to the worksheet. That's it, quick and simple!
PRINT:
Print making sure the image takes up the entire sheet and doesn't get scaled. Here are some properties you may see in the print dialog:
DO NOT "Fit to page" or "Shrink to fit"
Select "Fill Page", "Actual Size", or make sure Scale is set to 100%
"Borderless Printing" should be ON, or make sure there are no margins set
Select "Auto Portrait/Landscape" or make sure the image is not sideways on the page